The MDRX update package is now available !
Based on your feedbacks, it features several improvements making the MDRX better than before.
All these improvements have already been brought to the production line, please contact your retailer for availability information.
How does it work ?
Every owner of a non-updated MDRX is qualified to receive a free Update Package, using the form below.
Please provide us with a clear picture of your MDRX serial number and the purchase invoice.
Once the package shipped. you will receive an email notification.
MDRX Update package form

How to install ?
A tutorial video is available to guide you through the installation steps.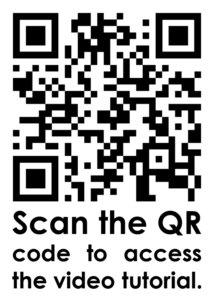 What is new ?
Noise, reliability, ergonomics, your feebacks helped our engineering team in designing updates providing serious benefits to the users.
Reduced stress
The bevel gear design will reduce strain on battery, motor and electronic control, and will considerably reduce the noise of the gear box.
ECU & motor reliability
The Electronic Control Unit is better insulated, preventing potential short circuit issue and motor setting screw is easier to adjust and lock in position.
Improved balance of the feeding system
A new nozzle disconnection oring, new nozzle & delayer springs and new delayer screw will improve feeding and durability.
It will also provide better feeding with third party's magazines.
Easy buttplate removal and battery installation
Full opening of the rifle is no longer required to access battery bay and spring quick change.
Detailed content description

New bevel gear design - will reduce strain on battery, motor and electronic control, and will considerably reduce the noise of the gear box.

New nozzle disconnection oring – solving inconstancies issues on the original production, this new one will improve feeding and durability.

New nozzle / delayer springs - With a better balance, improving feeding with third party's magazines.

New delayer screw - Avoiding potential interactions with the spring guide.

New motor setting screw – easier to adjust and lock.

Better insulated main control PCB (ETU) - Preventing some short circuit potential issues.

New buttpad - Offering a direct access to battery bay by pushing the back pin and removing the buttpad only.

Tool key for the cylinder head/bb tube/nozzle and motor setting screw.

Silicone/PTFE grease for pneumatic assembly and  lithium grease for gear set/piston.

A "MDRX happy gear" velcro patch